The

Luxury

Boats

Positano

fleet

is

made

of

5

high-quality

boats

to

offer

you

the

best

experience

possible

at

the

Amalfi

Coast.

They're

perfect

for

families,

groups

of

friends

and

couples

looking

for

a

romantic

escape.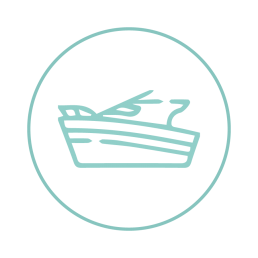 A combination of style, quality and glamour balanced by punchy performance. The numerous comfort on board make your adventure at sea even more magical.
Is

designed

to

meet

all

requirements

for

passengers

enjoyment

and

relaxation.
Excellent  craftsmanship, unmatched quality of navigation, stylish and elegant ambience, attention to details and on-board comfort merge to ensure pure and strong emotions to passengers on this spectacular yacht, truly designed for perfect cruising.
An eye-catching boat for an unforgettable and breath-taking navigation experience!
Announcing the latest arrival in the house of Allure Yacht. A new line designed to meet the refined standards and tastes of modern classicism lovers and those who seek ultimate comfort and complete relaxation as their lifestyle choice.
From

lovers

of

classicism

to

the

more

sporty.
The Allure 38 "Sweet Life" meets the needs of every user: from lovers of classicism to the more sporty, without neglecting those who make comfort and relaxation a real lifestyle.
With simple and elegant style, which calls the tradition of the Gozzo Sorrentino. A spacious and welcoming model that reflects the desire to travel.
A slender line that guarantees excellent cruising speed. The numerous comfort guarantees a pleasant crossing on a boat with a strictly fun spirit!
The

spaces

have

been

designed

and

optimised

so

as

to

guarantee

the

utmost

liveability

on

board.
The deck, made in teak wood, is simple and entirely meant for relaxing moments.
The hull faces the sea with controlled reliability. Interiors in precious wood and sky determine the classical side and taste of this gozzo with exuberant traits.
Discover the beauties of the Sorrento Coast on board the gozzo. Dream of a day on the boat.
Predator Selva 650 is the range aimed at those who prefer the essential to the superfluous, without wanting to renounce to the performance and the reliability.